Melbourne — Pan Software, leading provider of Enterprise Risk Intelligence software RiskWare, announced the launch of RiskWare's Workforce Vaccination Status Module.
The software solution, designed to the help record and manage workforce vaccination status across an organisation, is the newest addition to RiskWare's Health and Safety Suite.
In accordance with the latest COVID-19 Mandatory Vaccination Directions per the Public Health and Wellbeing Act 2008, a substantial amount of pressure has been put on organisations to swiftly manage the vaccination statuses of their entire workforce. In its ongoing mission to make the world a little less risky, Pan Software built this module quickly and efficiently to support organisations in returning their employees back to work safely whilst meeting their compliance obligations.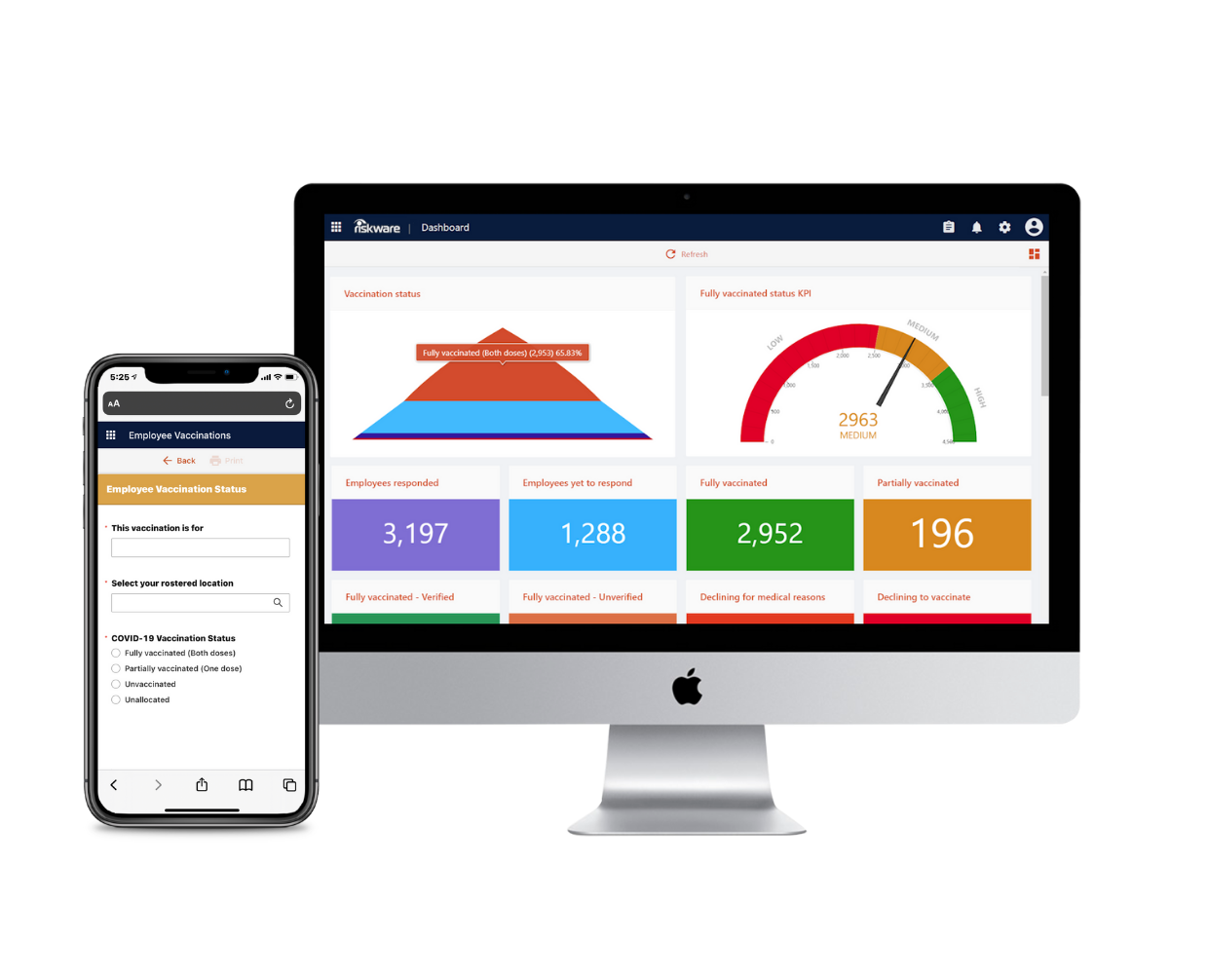 "A number of clients enquired if we were able to develop a solution to manage vaccination tracking." said George Pantazis, CEO of Pan Software.
"Utilising the RiskWare platform we were able to quickly and easily build, deploy and launch the Workforce Vaccination Status Module without a single line of code. The module has already been successfully rolled out to an organisation of over 5,000 employees, providing valuable insight into the vaccination status of their workforce. We were able to deliver an app that would meet imposed obligations and give our clients and other like-minded organisations peace of mind in their vaccination tracking efforts."
With RiskWare's Workforce Vaccination Status Module, companies can easily manage and report on the vaccination status of their entire workforce to facilitate a safe and healthy work environment. Staff can securely self-report as to their own vaccination status and upload corresponding evidence accordingly. Additionally, the module enables authorised users to review, analyse and report on vaccination data in real-time via registers and dashboards as well as set up workflows to automate emails and alerts.
With security top of mind, RiskWare stores data in a secure Australian based ISO:27001 certified data centre, so both organisations and their staff can be rest assured that their privacy is protected.
The module is available now. Click here for more information and to schedule a demo.