When the federal budget was delivered last month, like most Australians, we were eager to see what it held for key areas of concern for our industry. From a risk management perspective, we're pleased to see an emphasis on aged care, as there are some critical risks that need addressing in that area. In addition, there was a welcome focus on some of the factors that were ranked in the top 5 biggest risks facing Australian businesses in 2021 including the threat of natural disasters and the ongoing issues of cybersecurity. But does it go far enough? And are there areas that have been overlooked that should have been a priority? Below we provide an overview of 5 key governance and risk management takeaways from the federal budget.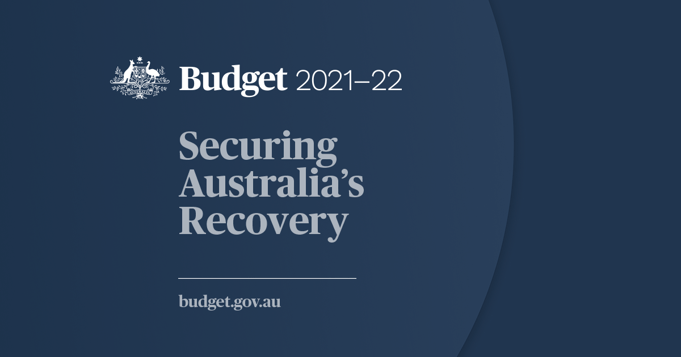 Source: Budget.gov.au
1) Aged Care
Following on from the recent Royal Commission, aged care was a core element of the 2021 Federal Budget, with $17.7 billion in funding announced. This addresses some of the funding gaps highlighted in the Royal Commission, including the clearing of the home care package waitlist, where $6.5 billion over four years was allocated. However, the budget failed to provide for the Government's commitment to fund governance training for around 1,000 aged care organisations, which was a critical recommendation of the Royal Commission. We are hopeful that this remains on the agenda as a high priority, and back the comments of Governance Institute CEO Megan Motto who says:
'While the budget does not provide further clarity on the model of governance, we urge the government to continue to engage with the sector to ensure governance training is high quality and targeted to those areas of need.'
2) Digital economy and innovation
These days, businesses of every shape and size rely on technology, so it's essential that as a nation, we have a coordinated strategy and strong framework to support digital innovations. The budget includes funding of $1.2 billion over six years to create a Digital Economy Strategy, which aims to boost our digital credentials and overhaul the online portals of essential services including myGov and My Health Record. Also included in the funding is $42.4 million for enhanced cybersecurity protections, and a 'patent box' will also be established which will offer corporate tax concessions to encourage Australian biotech innovations to stay onshore. As Ms Motto says:
'It's great to see the Government put in place a coordinated digital strategy and invest substantially in innovation. Funding and support are needed. However, it is also critical for Australia's digital regulatory frameworks to be agile and responsive to emerging technologies.'
3) Deregulation and modernising business communications
The budget also saw the Government commit to $134.6 million to reduce the regulatory burden for businesses. The funding will go towards looking at ways to improve business communication and document execution in interactions with the public sector, to modernise our outdated business registry system. We agree with Ms Motto that this is well overdue:
'We welcome this funding which is an important stepping stone in bringing Australia's business landscape into the 21st century.'
4) Safety and stability of Australia's financial markets
In these volatile times, there is a real and warranted concern on the stability of financial markets and the Government aims to address this by including a Financial Market Infrastructure Regulatory Reforms package within the budget. While the details were not finalised at the time of writing, the reforms include changes that aim to improve administration efficiency including streamlining of regulatory powers, and enhanced supervisory and licensing powers for ASIC and the RBA. The RBA will also be able to manage a failure at a clearing and settlement facility, and (as a last resort) have the ability to draw up to $5 billion per event.
5) Climate change
Australia has been hit hard with natural disasters over the past two years with severe floods, fires and storms playing havoc on entire communities and the businesses within. While there is funding allocated to promote investment in clean energy technologies ($1.6 billion) and to increase our resilience to natural disasters ($1.2 billion) the budget lacks the cohesion and clear direction of an overriding policy on climate change. As more and more businesses feel the effects of climate change both in unexpected events and longer term changes to supply, demand and cost of goods, there needs to be more done to promote confidence and certainty in what the future holds. This sentiment echoes the thoughts of Ms Motto who had this to say:
'The Government's most important role here is to adopt policy settings that ensure a smooth transition to a low-carbon future. This budget contains several targeted measures but appears to lack a coordinated approach that will give the industry the long-term certainty it needs.'
Looking ahead
While the budget included some welcome funding for aged care and spending in other key areas such as technology and climate change, there is a sense that these are just the first step in what is needed to enact real and meaningful change. We'll watch this space eagerly to see what the impacts of the budget funding are across these areas and if there are any gaps that evolve as the year progresses
Our risk management software can help you to manage and mitigate much of the business threats on the horizon – if you'd like to see how it could work for you, get in touch to organise a free trial today!