Pan Software is pleased to announce that the University of New England (UNE). has selected RiskWare R3 to manage risk & safety.
Established in 1938 and located in Armidale, New South Wales, the University of New England (UNE) holds a significant place in Australia's educational landscape. What sets UNE apart is its unique position as the first Australian university to be established outside of a capital city. This pioneering spirit has been ingrained in UNE's DNA since its inception, driving its commitment to innovation and excellence.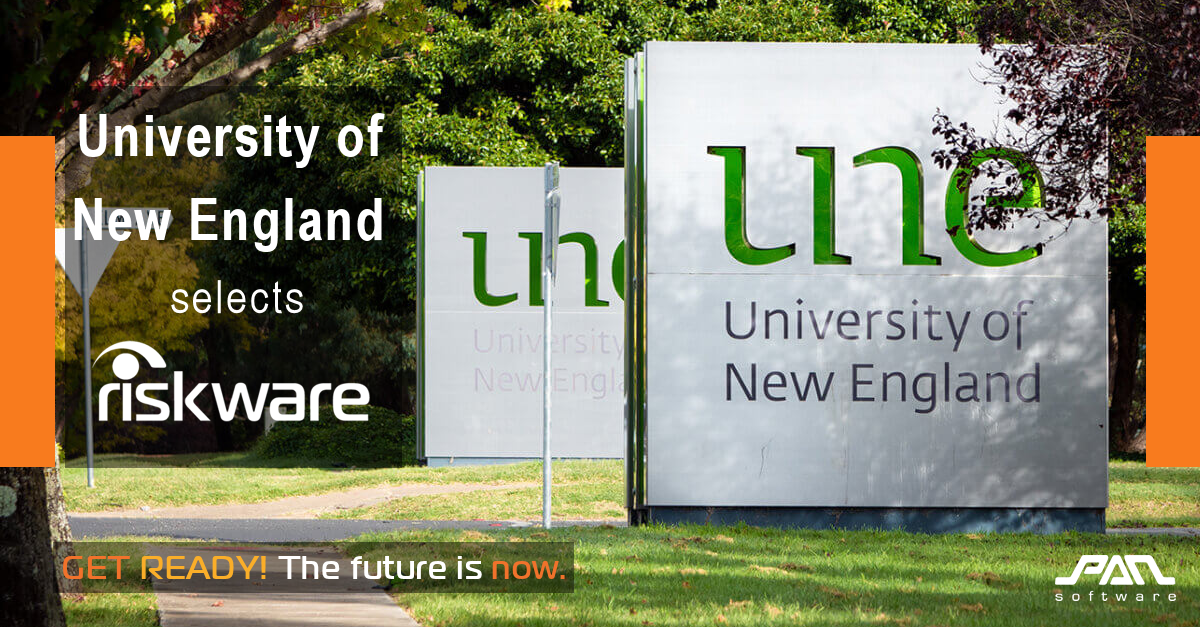 UNE is the highest rated Australian university for student satisfaction.
In 2022, UNE was recognised by Canstar Blue as the university with the "Most Satisfied Students" in the categories of National Universities, Online Universities, and NSW Universities. Additionally, UNE proudly holds the distinction of being the only Australian public university to receive the maximum 5-star rating for Overall Experience for an impressive 17 consecutive years, as acknowledged by the Good Universities Guide.
Pan Software is thrilled to work with UNE, welcoming them into our esteemed clientele within the higher education sector. Together, we look forward to leveraging our next-gen platform to enhance UNE's risk management processes and ensure the safety and wellbeing of their students and staff.
This also reinforces our commitment to providing industry-leading solutions that empower educational institutions to manage risk effectively and create a secure learning environment.
---
If you're interested in how our platform is supporting our higher education clients with the risk and safety management needs, book a demo today!