The Risk Management Institute of Australasia's national conference is the largest risk conference in the APAC region. RiskWare is excited to be sponsoring this year's event in Canberra on 15-17 November. The conference is always a great opportunity for risk professionals to learn and network.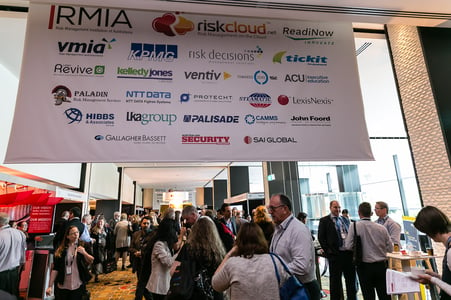 Conference program
The program has five streams for different risk management areas:
Enterprise risk management
People, culture & ethics
Organisational resilience
Security, information security & cyber risk
Government
This year's keynote speakers are:
Denham Hitchcock – Reporter, Seven Network
Dr Chris Wallace – CEO, Australian Reinsurance Pool Corporation
Gavin Pearce – Chief Risk Officer, iCare NSW
Grant Hehir – Auditor-General for Australia, Australian National Audit Office
Liz Cairns – Head of Independence Division, Transport Accident Commision (TAC)
Mark Crosweller – Director General, Emergency Management Australia
Steve McIntosh – Senior Manager, Government and International Affairs - ANSTO
Steve Sammartino – Author & Futurist
Will Steffen – Councillor, Climate Council of Australia and Emeritus & Professor, Fenner School of Environment & Society, ANU
We hope to see you at the RMIA conference!