Pan Software, leading provider of Enterprise Risk Intelligence Software RiskWare, has released the findings of its State of Risk & Resilience Survey. This survey was an Australian-first initiative aimed at uncovering insights into perceived strengths and weaknesses of leading organisations internally as well as their most anticipated threats and opportunities looking ahead. With a year that has been infiltrated by crises like the bushfires then COVID-19, the report gives a glimpse into the state of risk and resilience within Australasia.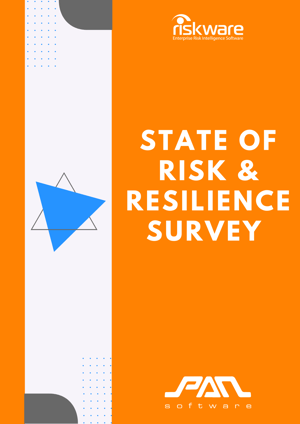 Of the survey and corresponding report, Pan Software CEO George Pantazis states:
"Given our mission to make the world less risky and the volatility of this past year, we thought it was our job to capture what risk professionals perceive to be their greatest strengths and weaknesses as well as what threats and opportunities they are planning for. The results of this survey not only give us and other likeminded organisations the opportunity to help, but also creates conversation and peer support in the community."
The survey was conducted in November 2020 and was distributed as part of RMIA's and AISA's Risk & Cyber Week. There were 152 respondents to the survey, and it focused on three key focus areas that drive organisational resilience - leadership, education and innovation - as well as opportunities and threats.
Its findings suggest that organisations consider key strengths to be protecting and supporting their people, creating collaborative environments and cyber security efforts. Key areas of growth were data-driven decision making, business continuity and fostering continuous improvement and innovation. The top reported threat was recession and economic factors followed closely by cyber incidents. The greatest opportunity lies within the evolving workforce, followed by emerging technologies.
The hope is that these results will give organisations focus points for growth and improvement in 2021.
---