When it comes to managing incidents, the difference between a rapid, coordinated response and a delayed and fractured one can have huge consequences to your bottom line and reputation.
Whatever industry you're in, having the means to effectively deal with incidents of all shapes, forms and sizes as they occur is a must to avoid costly disruptions. Whether you're in finance and your IT system experiences a security breach, are managing a department for the local government and an accident occurs in the field, or are in a hospital and an essential piece of equipment malfunctions, incidents that disrupt your daily operations or ability to work safely can quickly have a ripple effect if not rectified promptly.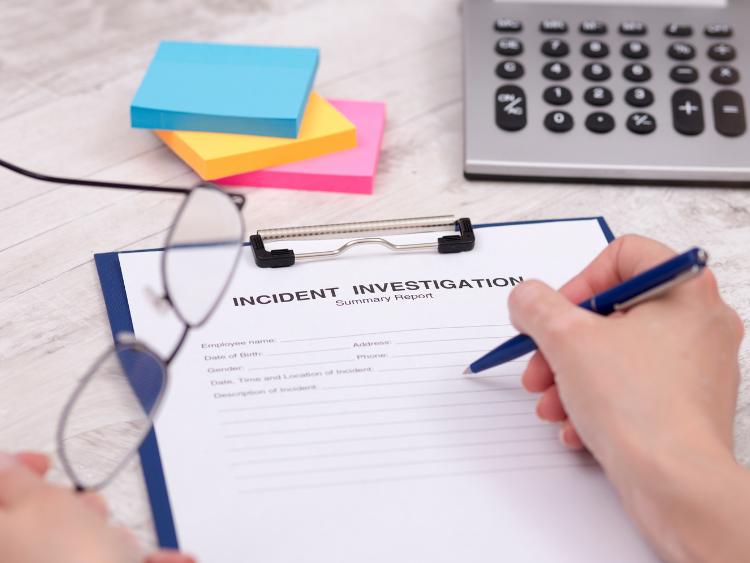 There's no doubt we are in the midst of challenging times with many types of risk, where incidents are occurring more frequently and causing more disruption than ever before. The good news is, that specialised software is available that makes the task of incident management far more efficient and effective. So is digitising incident management worth the investment? Or is your existing manual system or outdated software still a viable option? Below we discuss the key benefits of a digitised incident management system to help you make the right call.
Rapid response
No matter what the incident is, the ability to respond rapidly and appropriately to get ahead of the situation is key. It's no good sifting through paper files trying to find an elusive piece of information when the pressure is on and the clock is ticking.
With a digitised incident management system, everything can be searched, found and actioned in a few clicks. You can create reports, workflows and requests quickly and easily, so you can get the right people on the case to resolve the issue and get your team back up and running faster.
Coordinated approach
Even the most organised of filing systems can be cumbersome, not to mention take up a lot of room. And this goes for digital files too—if you are constantly creating new documents and spreadsheets for this and that it is bound to get messy. Entering and analysing data across multiple files is also time consuming and often fails to give a complete picture.
With a specialised software system on the other hand, you can provide a coordinated response to incidents as everything you need is in the one place. From logging the incident and allocating workflows, to tracking progress, reporting outcomes and analysing data, having the information together, organised and talking, creates huge efficiencies.
Consistent actions
Another key outcome of incident management should be to reduce or eliminate the risk of the same issue happening again. While what you learn anecdotally is important, having data available and easily accessible can really help to drill down into details and analyse what could have been done differently or what needs to change.
In addition, if the incident is occurring on a regular basis, you can analyse trend rates to gain an overall perspective of what is happening so you can plan the most effective response.
Digitise for fast, efficient and effective incident management
No matter what industry you belong to and no matter what type of incidents your organisation experiences, having a digitised incident management system is a smart move. With the right system, you can restore your operations fast, minimise the impact and put effective measures in place to mitigate future risk.
Our incident management software can help you manage incidents more effectively as they occur, and make plans to avoid repeat issues in the future. To see how it could work for you, get in touch to organise a free trial today!