As we continue to navigate through challenging times, enterprise risk management is more relevant, and more important, than ever.
With ongoing uncertainty and disruption impacting a broad range of businesses and industries, having robust enterprise risk management strategies in place can be the difference between bouncing back from adversity or struggling to survive.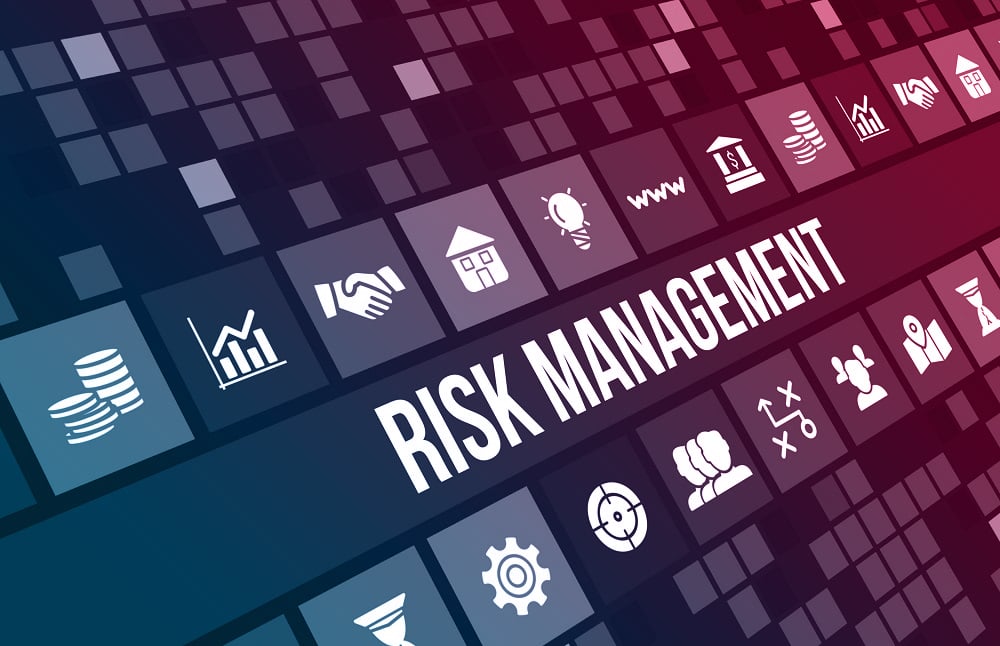 Effective enterprise risk management (or ERM as it is known) is built on three essential pillars – the principles, which lay the foundation, the framework, which determines the structure, and the process, which describes the application.
If any of these three areas are lacking, it can undermine your entire approach. So in this article, we describe each pillar in more detail, to help you create the robust enterprise risk management strategy that today's challenging times demand.
1) Enterprise Risk Management Principles
Laying down solid foundations for your risk management is a must, and this involves clearly defining the principles that will guide your framework and process. Every organisation is different, however, there are certain key principles that are universally applicable.
These include:
Risk assessments for early and accurate identification

Matrix system to understand the impacts of each risk

Clarity on where company objectives and responsibilities fit

Communication with affected employees and stakeholders

Regular, planned review and revision systems in place.
With the above foundations set and ready to go, you can begin to build out your strategy with the appropriate structures and approach that will enable you to successfully put your ERM into action.
2) Enterprise Risk Management Framework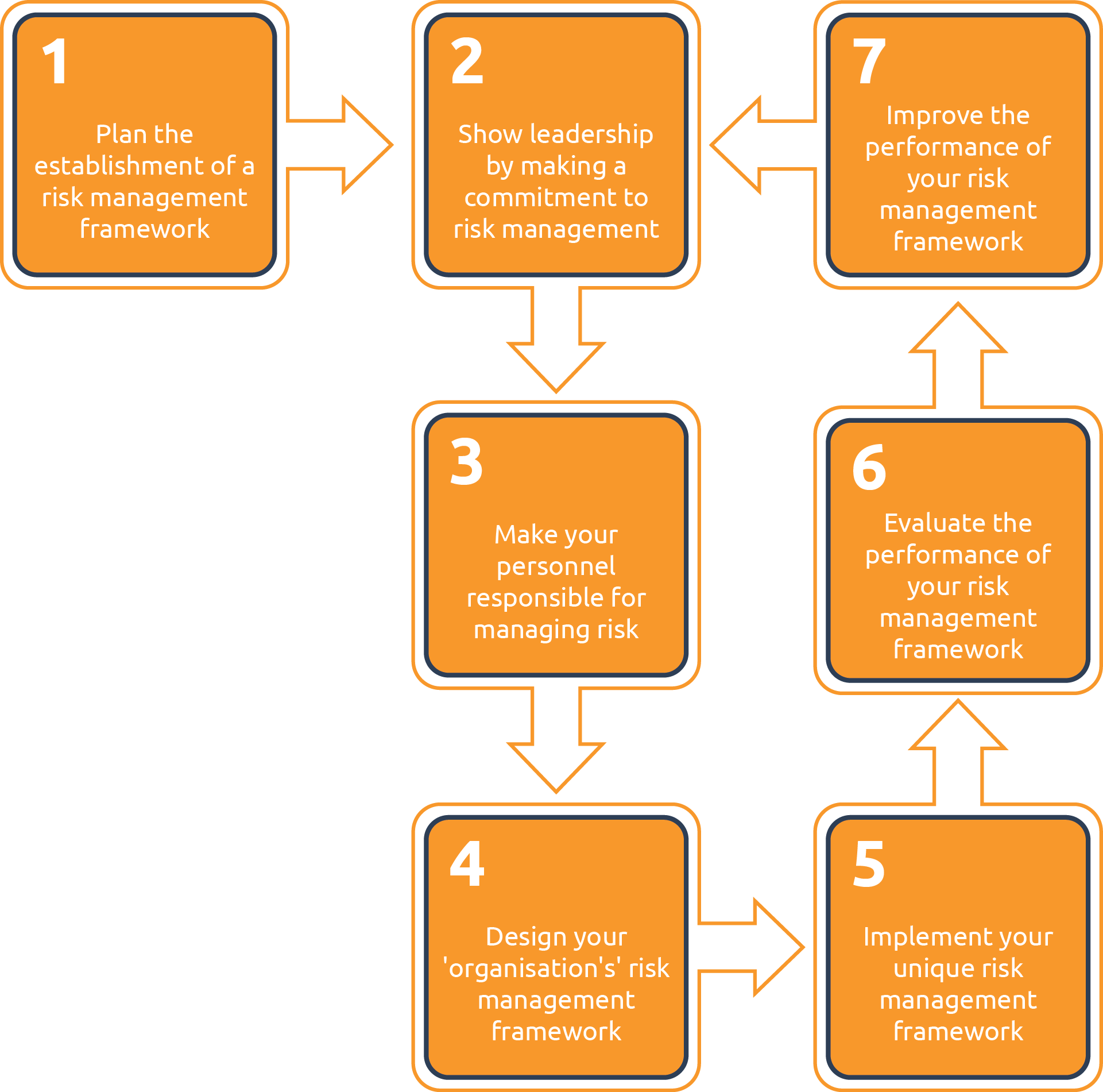 The heart of your ERM is the framework, as this sets out the structure of how risks will be managed on the ground in your business. The framework needs to cover how risk management fits in with your day-to-day activities and essential functions, so that it becomes a naturally integrated part of what you do.
We recommend a 7-step framework that covers the following essentials:
Plan: map out an overview of how ERM will work within your business

Commit: allocate resources, personnel and leadership to make it happen

Responsibility: decide who is responsible for managing risks

Design: dig into the finer details of the framework to make sure it covers all bases

Implement: follow the framework to execute the plan and make things happen

Evaluate: analyse data, seek feedback and review the performance

Improve: adjust processes where appropriate to enhance your ERM outcomes.
Mapping out the framework is an essential step in your planning, which will not only make the process stage much easier to implement, it will also help you create a more effective and relevant ERM system overall.
3) Enterprise Risk Management Process
Once you've considered your principles and framework, it's time to put together a plan of action. Your process should clarify how you and your team will apply your ERM, as well as your overall approach to your risk management activities.
This includes how you will:
Establish context: understand and define scope, criteria, context

Identify risks: what can happen? Where, how and why?

Analyse risks: identify controls, consequences, likelihood, level of risk

Evaluate risks: compare potential risks against criteria

Treat risks: if a risk is identified, implement plans, analyse and evaluate.
At all stages of the process, there should be regular opportunities to communicate and consult with your team, to uncover feedback. You'll also need a specialised software system to monitor and review the results.
Effective ERM Sets You Up for Success
Every organisation faces bumps in the road – and as we navigate through the current world challenges there are more bumps than usual. A well-planned and executed enterprise risk management system is an essential tool to minimise the occurrence of harmful risks, providing a buffer against the negative impacts.
And, with the three pillars of enterprise risk management in place, you set yourself up for success.
Risk management software can help you protect your business from the multitude of issues that can disrupt your ability to deliver your products or services to your clients. To find out more, sign up for a free trial.