Managing health and safety is a must in every workplace. No matter the industry, a work environment can present multiple hazards that could inflict ill health, injuries or even have the potential to kill. If incidents do occur, they could have a dramatic impact on people's lives (their colleagues, family and overall wellness) as well as negative implications for organisations through loss of staff and reduced production. This is why employers not only have legal obligations to protect their employees, but it also makes good business sense.
A strong Workplace Health and Safety (WHS), or Occupational Health and Safety (OH&S) (depending on your jurisdiction), approach that confidently creates a healthy and safe workplace and complies with the law doesn't happen overnight. It requires consultation with Health and Safety Representatives (HSRs), employees, and other stakeholders to understand and assess potential sources of harm and either eliminating or controlling them.
Given the extreme repercussions of inadequate WHS, it's worth considering leaning on a software that can help manage all the moving pieces and give employees a simple means for communicating issues or incidents. With the rise of WHS regulations, many safety management software systems have hit the market and it can be overwhelming to narrow it down to one.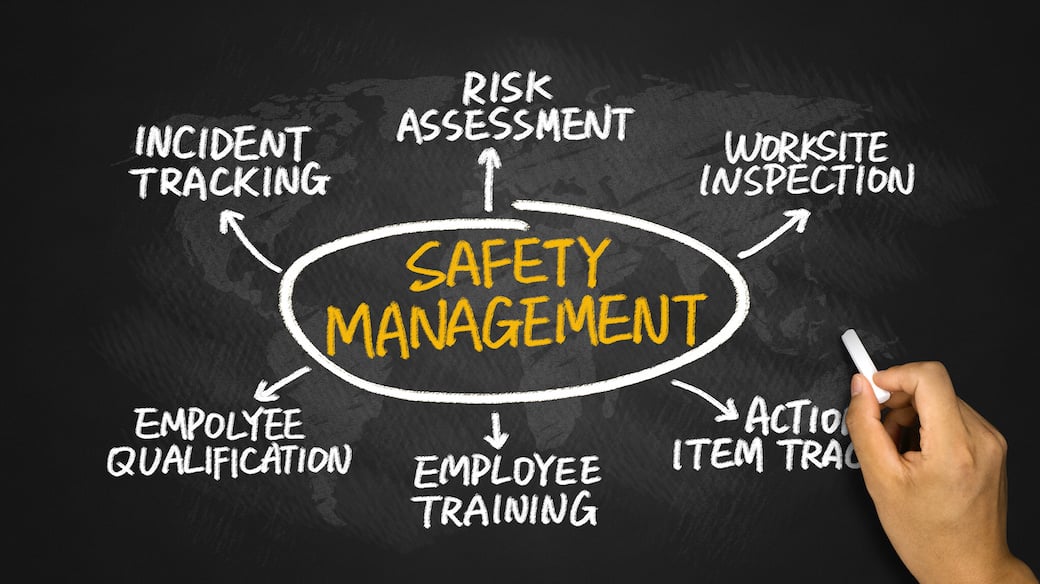 When choosing a health and safety management software that makes the most sense for your organisation, the following are the 3 key features that you want to make sure it has.
Your Safety Management Software Features Checklist
1. Accessibility
Many organisations have multiple offices or work sites or have positions that require frequent travel, which means their employees are spread around different locations. Supervisors and staff still have to contribute to workplace health and safety from wherever they are, so it's important the software you choose is cloud-based as well as has a mobile component. This will ensure your system is accessible to employees no matter their location.
2. Usability
With multiple parties involved in managing and maintaining health and safe workplace practices, your safety management software needs to be user-friendly and configurable to your evolving organisational needs. Software that is easy-to-use and configurable means more flexibility, increased efficiency and will also improve the rate of user adoption. Ultimately, your software should adapt to your organisation, not the other way around.
3. Functionality
Last but certainly not least, the software you select should meet the functions you need. For most organisations, this means it will systemically help with:
Understanding the WHS requirements you must comply with
Identifying and assessing potential hazards and risks
Implementing appropriate preventative measures and action plans
Analysing situations if/when they do happen
Reporting on hazards and incidents as well as overall health and safety performance
When considering a software for your organisation, map out these and any additional tasks you'd like the system to undertake for your organisation and industry, so you know the necessary functions that should be met.
What will be even more incredible than having software that has the above features is being able to manage your WHS in one integrated system. To ensure the highest level of protection for your people and help those directly involved in your WHS approach and processes, the peace of mind that software will provide is worth the investment.
---
If you are looking for a tool to help you assess and manage your WHS risks, RiskWare's Health & Safety Management Module is a single integrated system that can assist you in your efforts and give you the security that you are complying with WHS regulations, protecting your people and your business.
To learn more about how RiskWare is making the world a little less risky, visit us at RiskWare.com.au.