Melbourne - Pan Software is delighted to announce an important strategic addition to our team, someone who will significantly amplify our efforts towards transforming the way businesses perceive and manage risk and safety.
Today, we are excited to introduce our new Head of Revenue and Growth, Clayton Scott, who will lead the charge in advancing our latest product offering RiskWare R3.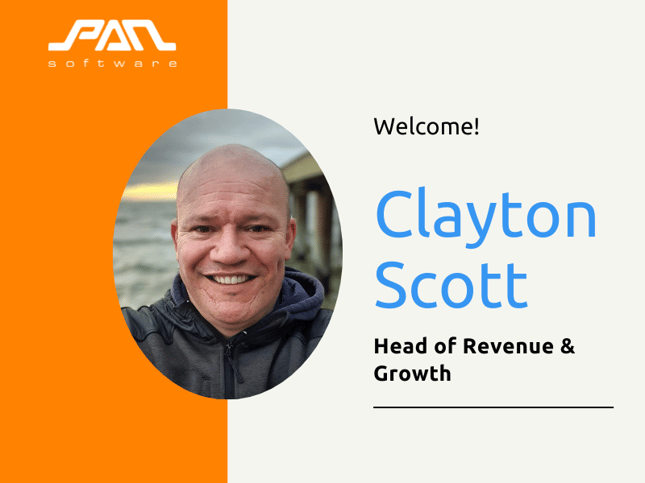 Clayton brings a wealth of experience and a proven track record in accelerating revenue growth, strategic planning, and market penetration. With his comprehensive understanding of the risk and safety management landscape, paired with his ability to anticipate and address customer needs, Clayton is perfectly positioned to lead our innovative charge.
Our new product, RiskWare R3, is a revolutionary risk and safety management solution that combines cutting-edge AI technology with predictive analytics. It is designed to empower businesses to foresee potential risks, manage them proactively, and thus ensure business continuity. It offers customisable, insightful, and user-friendly risk analytics like never before.
Clayton will drive sales and revenue growth for the RiskWare R3 product. He has previously worked with leading companies in our industry, fostering strategic partnerships and improving the product-market fit. Clayton's extensive expertise in sales, business development, and customer success, combined with his passion for problem-solving and innovating will undoubtedly make a significant impact.
In addition to their impressive professional achievements, Clayton brings a positive energetic personality which perfectly fits our culture. He believes that success lies in collaboration and is looking forward to fostering a strong internal culture focused on teamwork, innovation, and growth.
His interests are varied from cooking for groups, (think BBQ, Low and slow) travel, pets, guitar to 4WD adventures & camping with family.
Having Clayton onboard marks an exciting chapter in our growth story. His arrival heralds not just the launch of our new product but also a renewed commitment to our mission: making the world a little less risky.
Get Ready! The future is now.
---
To keep up with the latest on Pan Software, follow us on Facebook, LinkedIn and Twitter.