Melbourne – Pan Software, leading provider of Enterprise Risk Intelligence software RiskWare, is thrilled to welcome a new member to the Pan family - Michael Power, Head of Business Development.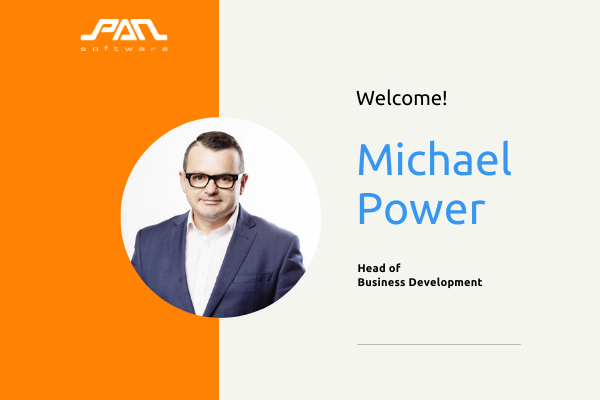 Michael brings 20 years of experience in business development, sales, professional services and technology, most recently serving as the Head of Business Development at a multi-national software company, helping bring the product to the Asia Pacific region. Prior to this, he led teams at other large companies including Telstra.
Michael joins Pan Software to lead all global business development activities including sales, growth strategy and product expansion. He will be a key member of the Management team, providing strong leadership in maximising new opportunities and driving Pan's rapid growth and success in delivering innovative software solutions.
Of joining the team, Michael says, "When I think about my first day at Pan Software, the first thing that comes to mind is the warm welcome and immediate support I received from every person I interacted with. It soon became apparent that I was witnessing the exemplification of the way Pan Software values its people. As each day unfolds, it's inspiring to see that reflected in everything the team does and I feel very privileged to be a part of it."
We look forward to introducing Michael to our clients and couldn't be happier to have him on board in our mission to help make the world a little less risky.
---
To keep up with the latest on Pan Software, follow us on Facebook, LinkedIn and Twitter.